Contribute with easy online donation; just scroll down!
ASHLAND, Ky. — As we move into the heart of the holiday season, The Neighborhood's pace will increase to match the needs of area individuals and families. This means more service and goods going out to the needy, and hopefully more contributions coming in to help support our continued core missions.
As the dynamics of the season increase, we have worked hard to deliver some tangible notes and figures as to our needs. If you or your business are in a position for year-end giving, please consider the following options at The Neighborhood: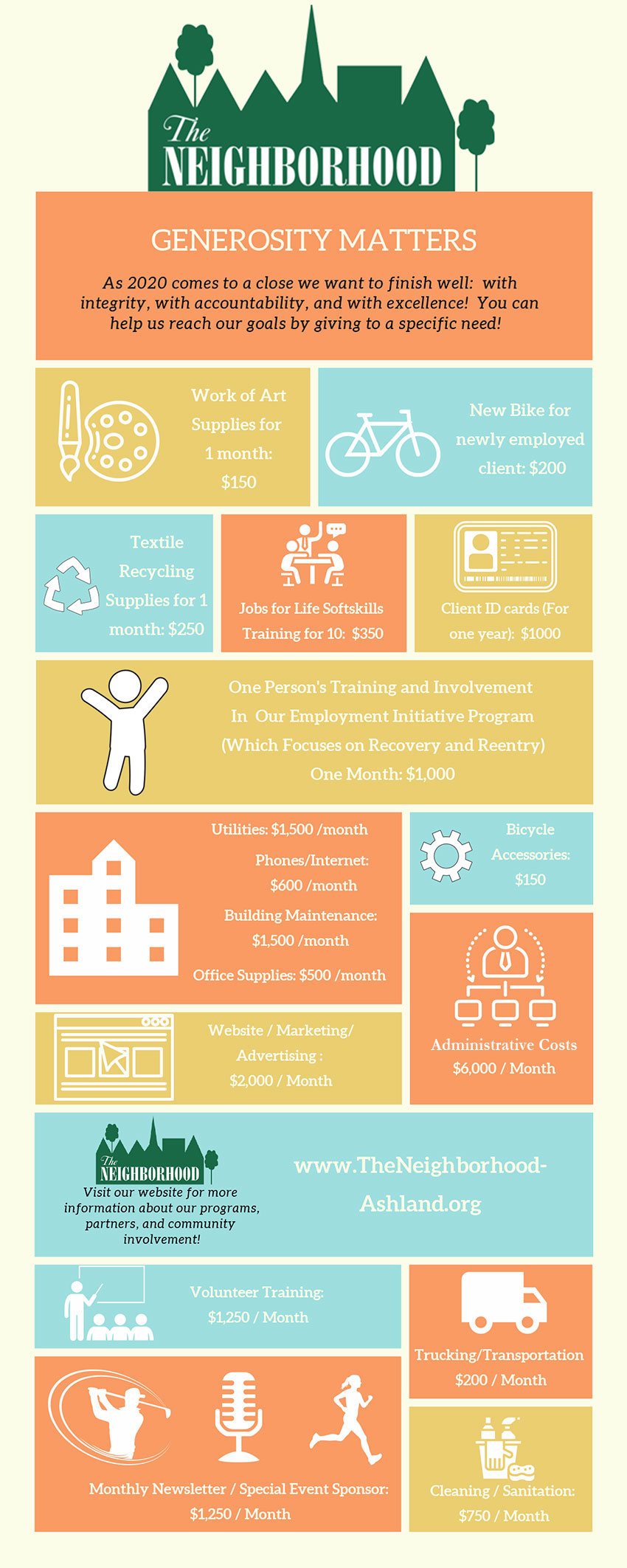 Contributions can be made easily with the form below:
NHN – Holiday Season 2020
Your donation will go toward the selection of your choice below.